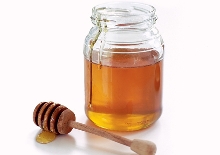 Recipe for mask for dry skin:
1/2 Avocado
1/4 cup of Honey
Mash ingredients together, apply to skin for 5 minutes, rinse with washcloth and lukewarm water.
Apply rich moistuizer when you done.
Cottage cheese mask for dry skin.
1. One tablespoon of cottage cheese (preferably non salted)
2. One teaspoon of warm honey
3. Add one tablespoon of warm milk.
Mix together, apply to skin and rinse off with warm water in 15 min.
Oat mask for very very dry skin.
Pure 4 tables spoon of very hot milk over one table spoon of rolled oats. Let it soak for 15 min. add few drops of honey. Mix together and wait until warm but not hot.
Apply for 15-20 min. Rinse off with warm water.
How to take care of dry skin?
Dry skin needs gentle moisture and gentle exfoliation.
Wash dry skin with room temperature water, never cold.
Wash face at night, not morning, this way skin still has natural oils during a day for protection from toxins and dirt.
Do not use anything that has alcohol in it.
Use day and night crème.
Use masks twice a week to moisturize skin.
There are 5 key products must have for dry skin:
1. Creamy Cleanser ( like Lancome Milky Cleanser For Dry Skin)
2. Exfoliating Scrub (gentle, without alcohol or salicylic acid)
3. Rich Moisturizer
4. Facial Mist
5. Moisturizing Mask