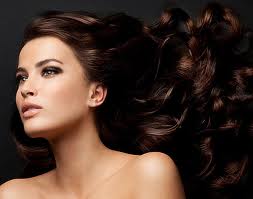 There are few secrets about how to grow long hair
External ways to affect hair growth
Massage
Scalp massage is great way to stimulate natural hair growth. Scalp massage brings the blood flow to scalp and hair follicles and helps to feed follicles better to provide faster hair growth.
For best results use avocado oil (only on fingertips) and mix it with lavender or orange essential oils.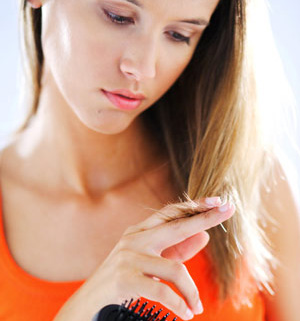 Trimming
Regular trimming may seem like an opposite one wants to do if they try to grow long hair. Why trim often? Because split dead ends go up and destroy the rest of the hair. There are a lot of hair products who claim to "repair split ends", but, unfortunately these dead dry split ends are not repairable and need to be cut off. Trim your hair once in three months to have a look of healthy, taken care of hair and also to prevent more damage.
Use sulfate free shampoo
Sulfates are very damaging for hair, it strips hair from all natural oil, works almost like bleach and if hair is colored, sulfated shampoo will eat the color and make you to color hair more often.
Apply shampoo and conditioner for your type of hair
If you have thick and unmanageable hair, shampoo and conditioner would be different than thin, dry, damaged hair. Oily and dry hair, or dry hair and oily scalp should have shampoos and conditioners, designed for that exact type of hair.

Use hair mask once a week
Great handmade hair mask once a week would make all the difference. Search for homemade hair masque recipe for your type of hair and apply it for 15-20 minutes once a week for deep nourishing.

Diet
Diet and taking vitamins is the most important thing you can do for your hair.
Our body distributes most important vitamins and nutrients to vital organs first, so when there are not enough vitamins or nutrients, hair, nails, eyebrows or eyelashes don't get any. If malnourishment or vitamin deficiency are constant, hair will start falling off, so as eyelashes, eyebrows will stop growing and nails will get weak and become breakable.
Vitamins E, A and C are very important for hair, nails and eyelashes, but most important is Vitamin H – Biotin. Recommended about 5000 – 10,000 mg a day to restore hair growth speed, also Omega 3 oils (Salmon and Walnuts) are great for promoting hair growth.


To grow Long eyelashes go to Fysiko Eyelash Serum
To learn how to make hair mask