All about hairstyles
Why hairstyles are so important?
It is crucial to look your best in today society. There are so many of us that are looking for the perfect look, product, care, and price. It's rare we find a hairstyle that fits into all these categories, but we try our best. Women of different ethnic backgrounds have a certain needs that need to be addressed, but often times we are neglected by the mainstream. Indian women mostly have their hair long and style it straight, long waves, or updo with different decorations. Their hair are thick and black. Mexican women have thick and shiny hair as well, they mostly wear it long straight or wavy.
It is important for manufacturers of hair styling products to keep in mind the different textures of hair that we have to work with, and what hair products are going to work best for us. A lot of hairstyles that we are trying to achieve are often techniques that tend to dry our hair out. Whether it's complete coverage dye, highlights, relaxers, perms, or any styling tool for the hair.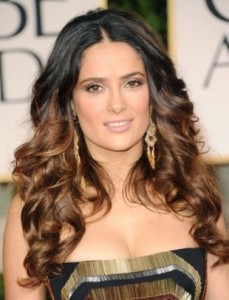 Keep in mind that its not only the hairstyle that makes us look good, but the health and vitality of the hair itself. Having shine in our hair is a sign of good health. Even psychologist thinks that men go after the younger woman not because of age, but the aesthetic that come with the woman. Shiny hair, a creamy completion, and other various attributes contribute to this theory. Nowadays though women are not judged by age, but the way they take care of themselves, hair, clothes, skin, eyelashes and nails. Healthy hair, strong nails with healthy shiny finish, glowing skin will be a picture of beauty and health, therefore, is more attractive to men.
There are many shampoos and conditioners that contain shea butter which is rich in vitamins. If you're looking for hair products that don't contain or have little chemicals to damage your hair it is recommended going for organic products. These hair products are with a high content of natural ingredients. There are organic shampoos, conditioners, dye, and even skin care lines.
There are several types of hairstyles, like bangs, perm, pig tails, pony tail, shag, straight hair, updo, fringe, hime cut and so on…
Surprisingly, some old hairstyles, like bouffant, are coming back this year. Old Hollywood had been popular this year as well.