Are the hairstyles in 2013 would be very different from hairstyles in 2012?
If 2012 was a time for trendy locks, then 2013 promises to be even trendier. 2012 was the age of the great re-invention, when old styles were rehashed with greater imagination. The basic styles were evidently from the late 60s and the 70s. All could see that the inspiration behind the styles lay firmly at the doors of the good ol' days. But, each new style had that little something- a sizzling zing that gave the old style a completely fresh and stunning look.
Looks as central parting is going to be one of the major spring 2013 hairstyles trends. Models at several Spring 2013 collections had their hair styled the way so it stayed sleek and kept the central parting visible. We have seen that kind of simple, yet elegant, hairstyle at Victoria Beckham and Zac Posen Spring 2013 fashion shows.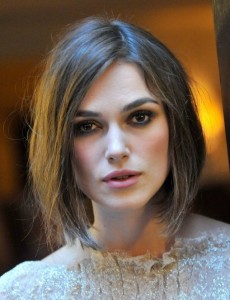 Trends in the fashion industry seem to be taking some time in making a global sweep. From the time of its inception, a particular style takes a few years to gain acceptance and a few years still to frizzle out. Accessories are a MUST this year. 'ACCESSORISING RIGHT ' is what 2013 is all about! The 5 hot hairstyles trends that are set to sweep you off your feet in 2013 are as below:
The Hollywood makeover: Classic vintage Hollywood – that's what smooth waves of lush hair with deep side partings remind you of. There are some easy ways to get this look. After a shower, pat dry your hair. Toweling will spoil the effect. Follow this with some finger waving. Pin curling will also achieve this effect. Classic vintage accessories like rhinestones and feathers will complete the look. Ostrich feathers are going to be a rage in the coming year.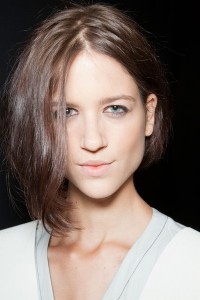 Source of pictures:www.stylebistro.com
The trendy 80s: The 70's have worn themselves off with the whole "Hippie/disco" look finally petering out. Now, it is time to rock with the decade of decadence, as the 80s are often called. Straight is out and crimps are in. More movement, short layering styles and tousled, wind-blown look. Pig-tails are a definite "no-no". Keep a sharp eye for brightly colored sweatshirts, tapering blue jeans and spiky stilettos. Junky jewelry is another 80s passion.
The Beatles reborn: The mod hairstyle of the 50s and 60s has come back in a big way. This new version is shorter, with more texture in the crown, and blunt bangs that almost touch the eyelashes. An ultrashort hairdo and angular cuts will be a rage in 2013. Colors and highlights give extra depth to the hair, and reflect the more playful and experimental attitude of the times.
Asymmetric cuts: Extreme angles and blunt edges give this hairdo a sculptural look. The unexpected blunt edges make this a rather extreme and edgy trend. There is no blending and smooth transition here. An asymmetric cut where one side is longer than the other makes 2013 an exciting time for youngsters who do not mind experimenting. The angle at which the hair is cut can be a gentle slope or even a drastic plummet. People who have very short hair can turn this style to their advantage. Fun patterns carved into the side of the head makes this style a real showstopper.
Creative parting is going to be one of 2013 hairstyles trends. Seems like long hair with weave parting or an assymetrical bob with weave natural looking little messy parting. Both styles should look like you didn't spend hours styling your hair…
What's new is expected in hairstyles in 2013?
Low buns, low buns with weave parting, messy low buns and sleek.