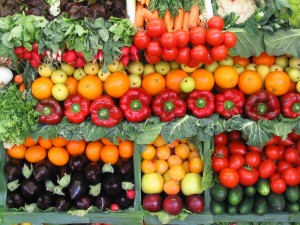 Sun is number one danger for skin
Exposing your skin to sun is the fastest way to age your skin.
When ultraviolet light hits the skin surface it produces molecules called free radicals, which destroy healthy cells.
Most damage occures to collagen and elastin, two ingredients that keep skin firm and wrinkle free.
In peak sunlight damage to collagen and ellastin can occur as fast as in three minutes.
Apply at least one teaspoonful of sunscreen higher than SPF30 to your skin at least 30 min before to go into the sun.
Reapply every hour. Stay away from the sun between 11 am and 3 pm. Sunscreen only protects 99% of rays.
Smoking is one of the ugliest skin dangers
Nicotine in cigarettes constricts blood vessels of the face, making skin look gray or sallow.
Acetaldehyde from cigarettes attacks fiber in your skin.
Chemical reaction from smoking creates protein that causes destruction of collagen and elastin.
Smokers look much older than non smokers of the same age.
Alcohol
Alcohol dilates blood vessels. It causes broken veins and skin gets red and blue.
Acetaldehyde is in alcohol too, attacks skin fiber, makes skin less firm.
Alcohol dehydrates your skin, even two drinks a day noticed to be drying your skin noticeably.
Alcohol destroys vitamin C, making skin weak, dull,, and preventing normal cell functioning.
Stress
Stress causes acne because of increases levels of testosterone which triggers acne.
Also it makes blood flow from skin to vital organs, so skin doesn't get all nutrients needed.
Stressed skin doesn't absorb vitamins and nutrients as good as relaxed skin does, so the best way to deal with stress related skin problems is to calm yourself and deminish stress by relaxing baths and lavender essential oil.
Lack of sleep
Nighttime is time for skin to repair and build new cells. If you are cutting this time short, it will show on skin very fast.
Skin absorbs nutrients and vitamins better at night, when relaxed, so great night cream will work wonders, only if you sleep long enough.
Lack of sleep will cause puffiness around eyes, dark circles, pimples and dull skin.
Pollution
Pollution will cause free radicals damaging skin cells and destroying collagen and elastin.
We enhale polution, use damaging chemicals in household, and eat food additives.
We enhale 2 grams of polution and eat 11 lb of food additives a year.
Vitamins, like vitamin C, fresh vegetables and frits, will bring extra electrons into our bodies, which will calm damaging free radicals.

Lack of exercise
Skin gets toned during exercise because exercise increases level of oxygen in blood and reduces amount of toxins.
Anything that makes your heart go faster will help to restore your skin and firm it.
Make sure you know skin dangers and will avoid them.